Best Games Releasing in 2016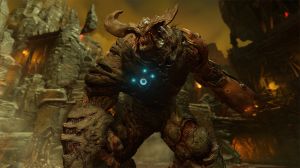 2015 was a great year for video game releases, but with the release calendar for this year filling up quickly, it looks like 2016 is looking to be a huge year for gaming fans. From brand new games, re-mastered versions of classics, next instalments in popular gaming franchises to an update to one of the largest online games in the world, 2016 has a lot to offer any gaming fan. So, if you are looking for the best games that 2016 has to offer, check out our list of the top 10 games we are looking forward to in 2016:
10. "Uncharted 4: A Thief's End"
Your browser does not support the video tag.
Uncharted 4 is the final instalment in the Uncharted series. This game follows on from and is based several years after the story in Uncharted 3: Drake's Deception ended. Uncharted 4 begins with the main character "Nathan Drake" (also known as Nate) who is now retired from fortune telling and settled into life That is until his supposedly long lost brother suddenly reappears, seeking Nate's help and proceeding to turn his world on its head. This game will take you on a journey across the world on a quest to find long lost treasure deep (to expose a historical conspiracy) in the forests of Madagascar.
This game has been billed as a fast paced action adventure where players use traditional weapons and supernatural abilities to solve a long standing conspiracy. Uncharted 4 will offer gamers exciting and dynamic game play, including a multiplayer option.
Your browser does not support the video tag.
Uncharted 4's release has been delayed a number of times, but it is currently expected that the release date will be 27 April 2016 (and the game is now available to pre-order). Uncharted 4 is being released exclusively for PS4.
9. Far Cry Primal
Your browser does not support the video tag.
Far Cry Primal is the newest edition to the Far Cry series. This action-adventure game is set in the stone age in an open world based in pre-historic times inspired by the Mesolithic Age and comes complete with three cavemen like tribes and animals like the woolly mammoth and the saber toothed tiger.
Players will assume the role of tribesman called Takkar, who is stranded without any means of protection after his tribe was attacked. The purpose of the game is for Takkar to rise to power and become the leader of his tribe. Each tribe speaks a different dialects (the three dialects are known in the game as Wenja, Izila and Udam). Staying true to the era, no modern modes of transport or modern weaponry are available in the game. Rather, the weaponry available is that of the periods, such a clubs, spears, bows and axes. Weaponry must also be hand crafted from scavenged materials.
The creators have said that they wanted to focus on "core game play" and as a result the decision was made early on that this game will not be available in multiplayer mode.
Two special editions of the game will be available, the Collector's Edition (that will feature a number of physical items including a Wenja phrase book, a steelbook and a collector's book) and the Digital Apex Edition that will only be available for digital purchase (and that will include extra packs, in game missions and extra weaponry).
Far Cry Primal will be available on PS4 and XBOX ONE on 23 February 2016 and on Microsoft Windows on 1 March 2016.