January Game Releases 2017
Welcome to 2017, and a new month of game releases. While there are some big games, and console releases outlined for this new year there is not much happening this month, but there are a few games to be interested in.
The fist thing too mention perhaps is not a full game release but the first DLC update for Call of Duty: Infinite Warfare. 'Sabotage' will bring 4 new maps and a new episode for the zombies game mode. It will be out on PS4 on the 31st.
Gravity Rush 2
The sequel to Sony's PS Vita gravity-bending action game is coming to the PS4, with great art, music and action
Resident Evil 7: Biohazard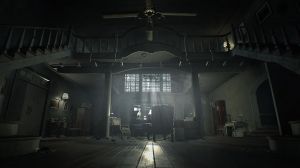 THe first new Resident Evil game release for nearly 5 years, Biohazard looks like a potential return to former great action and horror gaming with a switch back to first person and changes to the game play.
Rise and Shine
THis side-scrolling shooter/platformer puts you in the shoes of a young boy called Rise who must defend his planet from invaders using a sentient gun called Shine. The planet called Gamearth, is inhabited by parodies of video game characters. While appearing to be a simple game its style and gameplay have earned it some highly rated previews, and should be fun to play.
Here is a fuller list:
January 10th
Night in the Woods - PS4, PC, Mac, Linux
Hatsune Miku: Project DIVA Future Tone - PS4
January 13th
Rise and Shine - Xbox One, PC
January 15th
Road Redemption - PS4, Xbox One
January 17th
2064: Read Only Memories - PS4
January 20th
Gravity Rush 2 - PS4
Urban Empire - PC
Dragon Quest VIII: Journey of the Cursed King - 3DS
January 24th
Resident Evil 7: Biohazard - PS4, Xbox One, PC
Tales of Berseria - PS4, PC
Yakuza 0 - PS4
Kingdom Hearts HD 2.8 Final Chapter Prologue - PS4
January 31
Hitman: The Complete First Season - PS4, Xbox One, PC
Digimon World: Next Order - PS4
Constructor HD - PS4, Xbox One, PC