June Game Releases 2017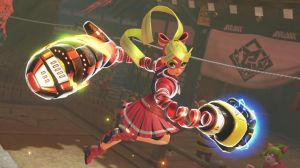 This gaming schedule for coming month is a little light on new and original game titles and features a number of sequels, expansions and remastered releases. There are a few new titles to check out though.
Tekken 7 (PS4, PC and Xbox One)
Tekken 7 from Bandai Namco Entertainment is actually the ninth installment in the Tekken series, but the first to make use of the Unreal Engine. Gamers playing Tekken 7 on Xbox One will get a free, backward-compatible download of Tekken 6 for Xbox 360. While PS4 players will get some exclusive costumes and a jukebox mode.
The Elder Scrolls Online Morrowind (PS4, PC, Xbox One, Mac)

A new expansion to the MMO world of The Elder Scrolls Online, Morrowind features a new adventure on the island of Vvardenfell. Reportedly this is the largest new area to be added to the base game, and has positive reviews so far.
Final Fantasy XIV: Stormblood (PS4, PC, Mac)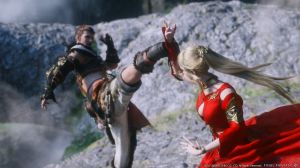 Another of this months expansions, Stormblood, will include new regions and cities, inventory and level cap increases and new red mage and samurai job classes. Unfortunately for PS3 players, support will be dropped with this expansion but with the offer that players will be able to upgrade to the PlayStation 4 version for free, if they now own a PS4.
Wipeout Omega Collection (PS4)
The Playstation exclusive futuristic racing series is getting a PS4 based collection release including Wipeout HD, Wipeout HD Fury and Wipeout 2048.
Dead by Daylight (PS4 and Xbox One)
Initially released last year for PC, this survival horror game is now being released on consoles. Featuring an asymmetric hunter / hunter game mode where up to 4 'survivors' must attempt to escape from a single killer in a number of enclosed environments. Fix generators and find excape routes alone or as a team while keeping all eyes out for the unknown enemy staking you.

Arms (Nintendo Switch)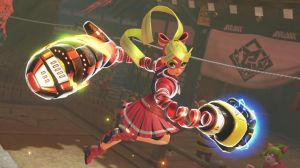 Arms is a fighting game with a difference. Up to four players can choose a fighter and battle using a variety of extendable arms to knock out opponents in a three-dimensional arena. The game will get new content for free after launch which will include new fighters and stages and new game modes and more have been discussed during a recent Nintendo Direct.

More games releases this month:
Formula Fusion (PC) - June 1
Tekken 7 (PS4, Xbox One, PC) - June 2
The Elder Scrolls Online: Morrowind (PS4, Xbox One, PC) - June 6
Guardians of the Galaxy: Episode 2 – Under Pressure (PS4, Xbox One, PC, iOS, Android) - June 6
Wipeout Omega Collection (PS4) - June 7
Dirt 4 (PS4, Xbox One, PC) - June 6
Arms (Switch) - June 16
Darkest Dungeon – The Crimson Court (PS4, PC) - June 19
Final Fantasy XIV: Stormblood (PS4, PC, Mac) - June 20
Ever Oasis (3DS) - June 23
Get Even (PS4, Xbox One, PC) - June 23
Valkyria Revolution (PS4, Xbox One, Vita) - June 27
The Golf Club 2 (PS4, Xbox One, PC) - June 27
Elite Dangerous: Legendary Edition (PS4, Xbox One) - June27
Crash Bandicoot N. Sane Trilogy (PS4) - June 30
Posted: 31st May 2017 by testuser
Tags:
Xbox One
,
Xbox 360
,
Switch
,
PlayStation 4
,
PlayStation 3
,
PC
,
Mac
,
3DS
,
game releases
,
2017
,
arms
,
tekken
,
elder scrolls online